Overview
Challenge your body and mind with martial arts and Mandarin Chinese language study! For over one thousand years, Chinese martial arts have inspired practitioners to bring the potential of the mind alive through rigorous physical training.
Join Academic Explorers in Beijing, China for semester, summer and custom study abroad programs.  Previous knowledge of the Chinese language or martial arts is not necessary to participate in our programs.
Semester Program
Combining the intensive study of Mandarin Chinese and martial arts with excursions throughout Beijing, the Academic Explorers Semester Program offers an unparalleled opportunity for language and cultural immersion.  Classes are taught exclusively in Mandarin using immersion methodology and inspire a lifelong interest in the world's oldest continuous civilization.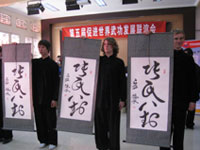 In keeping with centuries-old training methods, students learn the cultural traditions that are essential to martial arts: Chinese philosophy and Traditional Chinese Medicine. Coursework is combined with seminars and cultural excursions in and around Beijing. In addition to visits to must-see destinations such as the Great Wall and the Forbidden City, semester students will travel to the legendary Shaolin Temple, the birthplace of martial arts.
Semester program dates:
Fall Semester: Sept 14 – Dec 8 (Please note: Dates are approximate)
Spring Semester: Feb 12 – May 8 (Please note: Dates are approximate)
Applications are accepted on a rolling basis. Contact us for a full application package.
Summer Program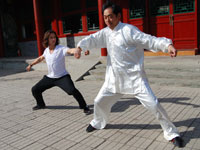 Embark on an exploration of China with the Academic Explorers Summer Program! Guided by our experienced Chinese instructors, participants will quickly grasp the core foundations of the Mandarin language and learn to apply their skills outside of the classroom in Beijing's vibrant metropolis.  Students will discover little-known corners of Beijing as skilled program leaders introduce the city's most unforgettable people, food and sights. 
Students will have the unique opportunity to experience China from an insider's perspective, as well as visit historic sites including the Great Wall and the Forbidden City.
Summer program dates:
Summer Program: June 14 – August 10 (Please note: Dates are approximate)
Applications are accepted on a rolling basis. Contact us for a full application package.
Custom Program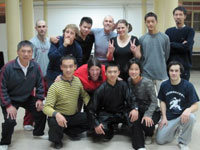 Academic Explorers offers comprehensive custom programs for individuals, families and groups seeking total immersion into the Chinese language, culture and way of life.  Combining Mandarin language classes with daily cultural lessons tailored to your unique interests, our service-oriented program staff will help you design a once in a lifetime China experience.  All Academic Explorers custom clients gain exclusive access to personalized martial arts instruction led by renowned masters and past national champions. 
Custom itineraries can vary from a few days to a few months. To learn more about working with Academic Explorers to develop a custom program, or to look at itineraries that we have prepared for past clients, please contact us.